You Do Business. We Do Legal.
Smart approaches to legal solutions with exceptional service.

Legal talent and expertise necessary to meet our clients' needs
in an ever-changing and fast-paced environment.
Be In Control of Your Legal Costs
Our lawyers offer the legal advice and guidance found in the world's most prestigious firms,
without the premium cost driven by the art collections and marble floors of glass tower firms.
Your Company's General Counsel
General counsel legal services available when your company needs it.
Our legal team has the experience to guide
your business from formation to sale.
You Do Business. We Do Legal.
Crabapple Legal offers expert, on-demand General Counsel services for entrepreneurs, start-ups and small to medium sized businesses.
The advice and guidance received from a General Counsel is critical to any business.  However, most early-stage companies cannot justify the expense of hiring an experienced in-house General Counsel.  As a result, young companies expecting partner-level advice often pay big-firm rates for less-experienced associates with little time to spend on non-institutional clients.  Worse, the early-stage client in need of partner-level advice often pays to train a large firm's junior lawyers.
Early-stage companies need a lawyer who already possesses the comprehensive knowledge and substantial experience necessary to provide insightful advice on the wide-range of complex transactions and specialized legal issues unique to beginning-stage companies. 

Corporate Law
Mergers & Acquisitions
Strategic Alliances & Investment
Joint Ventures
Outsourcing & Partnering Transactions
Divestitures & Dispositions



Financings
Seed, Angel, Venture Capital Financings
Private Placements
Subscription Agreements
Accredited Investor Documentation




Entity Formation
Choice of Entity
Formation Documents
Operating/Partnership Agreements
Structuring Equity Ownership
Founders, Shareholders & Buy/Sell Agreements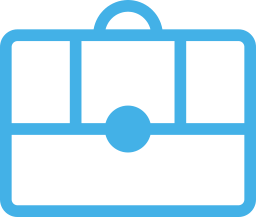 IP Licensing & Technology
intellectual-Property Licensing
Technology Transactions
Software Development, SaaS and Other Technology Services Agreements





Website Related Advice
Terms and Conditions
Privacy Policies
Website/Social Networks Agreements
Advertisements and Promotions
Response to Blogs & Other Posts




Contracts
Employment/Consulting
Confidentiality Agreements
Work-product Agreements
Invention Assignment Agreements
NDAs
Vendor/Supplier/OEM/Service Provider Agreements
Our lawyers offer clients a range of business legal advice, with over forty years of combined legal experience.
OFFICE 10896 Crabapple Road, Roswell, Georgia 30075
Terms and Conditions     |     Privacy Policy     |     © 2023 Crabapple Legal PC. All rights reserved.